Apricots are called "mishmish" in Hebrew (the wonderfully sounding "mishmishim" is the plural of mishmish), and they're definitely in season right now. Every day we pick loads and loads of fresh mishmishim. We bring them to the fruit processing plant where they are sorted, steamed and pulped. The pulp will be used for jams and nectar, and the pits will be used for oil.
This week, I've been working in the fruit processing plant, and most of the time, it has gone smoothly. Though we did have a minor mishap with the forklift: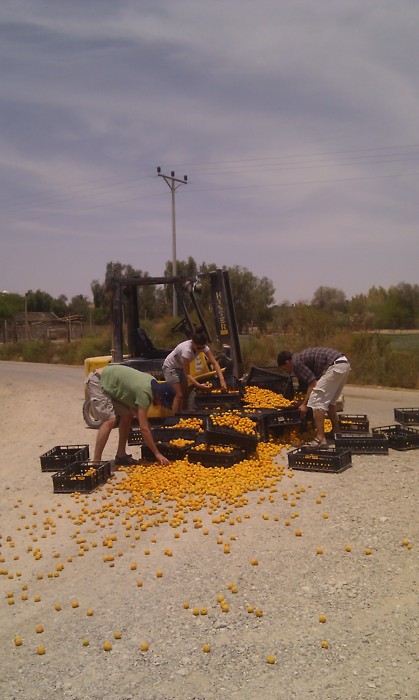 (and no, I didn't drive it).