I've been in Israel for a week now. I've spent that week exploring Tel Aviv and Jaffa, and Jerusalem. I haven't felt like blogging yet, and besides, I haven't brought a computer so I can't spend a long time composing thoughtful blog posts. But I have taken quite a few photos. Here's a few of the many faces of Jerusalem: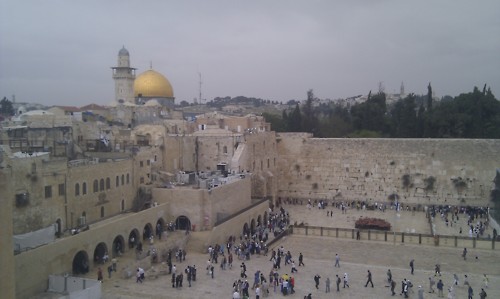 The old city of Jerusalem. Including the Dome of the Rock and the Western Wall.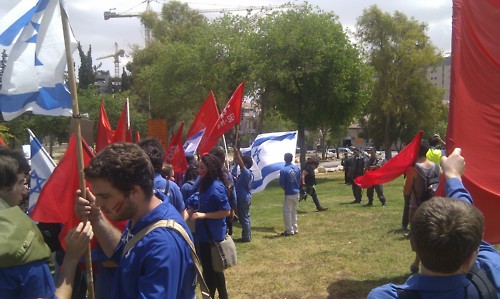 Mayday in J'lem (Friday the 29th of April)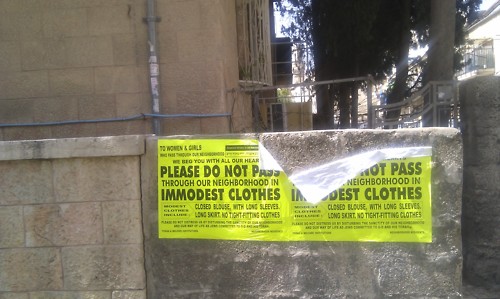 Orthodox Jewish posters in Jerusalem: please wear modest clothes.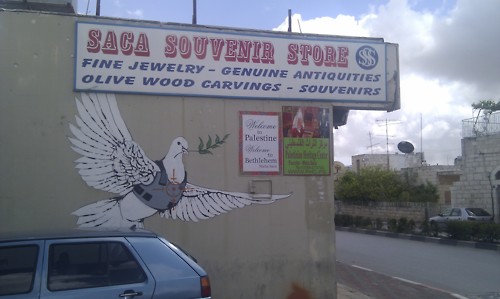 Banksy graffiti in Bethlehem, the West Bank