Here is an overview of the projects and communities that I have been engaged in:
Borgerlyst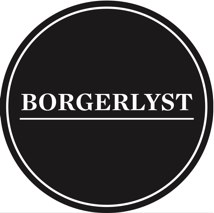 From 2010 to 2015, I was part of Borgerlyst, a laboratory for civic engagement that I co-founded with Nadja Pass. "Borgerlyst" is a Danish neologism that can be translated as 'civic desire'. It is meant as a sort of play on the phrase 'civic duty'. Whereas civic duty is all the obligations, rules and expectations society forces upon you, civic desire is something like the opposite. With Borgerlyst, we wanted to create a platform to make it easier for citizens to connect with each other and realise their civic desires:
Among the projects we launched were Samtalesaloner, Folkets Valg, Hverdage, Folkets Stemmer, Makroskoper and Sammenskud. You can read all about all of these projects in our book, Borgerlyst – Handlekraft i hverdagen, which we published in 2013.
In 2015, I left Borgerlyst to focus on working with community organising in Copenhagen.
Københavns Fødevarefællesskab
Since 2009, I been an active part of the Copenhagen-based organic food co-op Københavns Fødevarefællesskab. Helping it grow from around 30 members to more than 3500 members, distributing more than 5 tonnes of local, organic fruit and vegetables every week. This video gives a short introduction to how the food co-op works:

There are now more than 20 food co-ops all over Denmark.
Samtalesaloner
Samtalesaloner translates as "conversation salons" and is a format for meeting new people that I developed with Nadja Pass as part of Borgerlyst. It was inspired by Theodore Zeldin's Oxford Muse conversation dinners, and have since spread all over Denmark. You can find a more detailed introduction and our conversation salon manual at Samtalesaloner.dk
Eggplant
Eggplant is an open source software project initiated by 16 local organic food co-ops all across Denmark. The goal is to provide simple and flexible web dashboard for organizing food coops and other local community-driven projects. The system is built in Python and Django. I helped raise initial funds for the system and organise the local food co-ops ot collaborate on the project. Read more on the project website.
Det Fælles Bedste – Samtalemiddage
In the winter 2014/15, I organised a campaign named "Det Fælles Bedste" with Sandra Villumsen. We invited Danes all over Denmark to host conversation dinners with people from other ages, backgrounds, religions or political opinions. This short film explains the concept in detail:
Omstillingsvisioner
Along with a good group of people from the network Omstilling NU (eng. Transition NOW), I developed a vision workshop format, inspired by Dana Meadows' work on developing and sharing your vision for a positive future. You can find the latest version of the script for workshop here, and read more about the ideas behind the project here.
Systemisk studiekreds
In 2014, I co-founded a study group on Systems Thinking with Jacob Rask. The goal is to introduce and popularise systems thinking in Denmark and Scandinavia as a whole. We organise seminars and workshops on Systems Thinking.