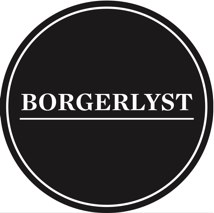 In addition to my consulting work, I'm deeply engaged in several civic projects:
I am a co-founder of Borgerlyst, a laboratory for civic engagement in Denmark. "Borgerlyst" can be translated as 'civic desire'. It is meant as a sort of play on the phrase 'civic duty'. Whereas civic duty is all the obligations, rules and expectations society forces upon you, civic desire is something like the opposite. Borgerlyst as a project focuses on making it easier for us as citizens to connect with each other and initiate projects to realise our civic desires. Learn more
I am an active member of the Copenhagen-based organic food co-op Københavns Fødevarefællesskab. We work to make local, organic, seasonally based fruit and vegetables available to the people of Copenhagen at fair prices.

All members of the co-op pledge to work 3 hours a month to keep the co-op running, and in this way the food co-op has no employees at all. At the end of 2011, the food co-op has more than 3500 members and distributes more than 5 tonnes of fruit and vegetables every week. Learn more