Organisational permaculture design
I've just received my copy of the latest issue of the Danish permaculture magazine Tidsskriftet Permakultur. And it's a little special because it includes an essay I've written on what I call organisational permaculture: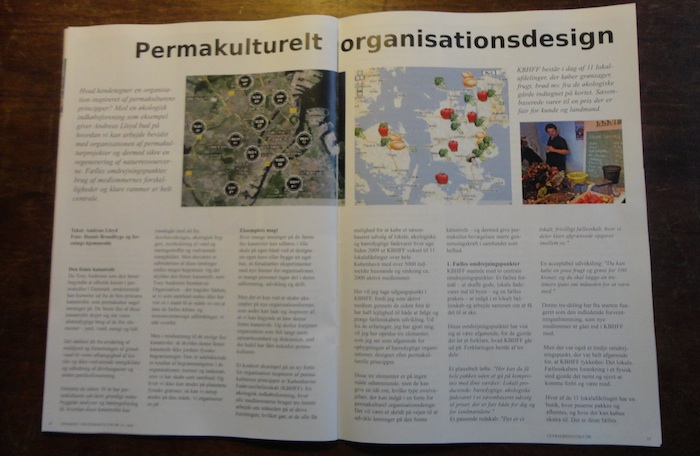 The essay included in the magazine is an abbreviated version of a somewhat longer essay that goes into a lot more detail. For completeness' sake, I've put up the unabbreviated and uncut version of the essay here on the web for all to read (it is in Danish, obviously).