From Haifa I went to the Galilee and from there to the Golan Heights – a relatively small area with huge political importance – both in terms of military strategic significance as well as in terms of resources. The Golan is a vital water supply for the region, and its many streams and rivers flow into the Kinneret lake, which is the main freshwater reservoir in Israel.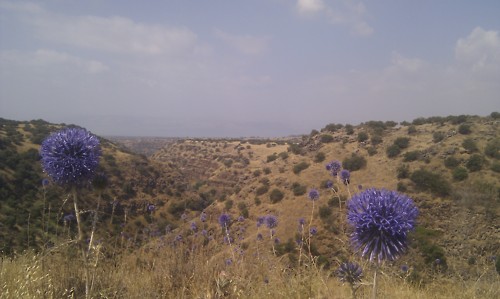 There are a number of national parks in the Golan. I visited the Yehudiah park. As the locals say, the yellow season has already set in, and the scenery is not as lush as in spring. But it is still a very beautiful place.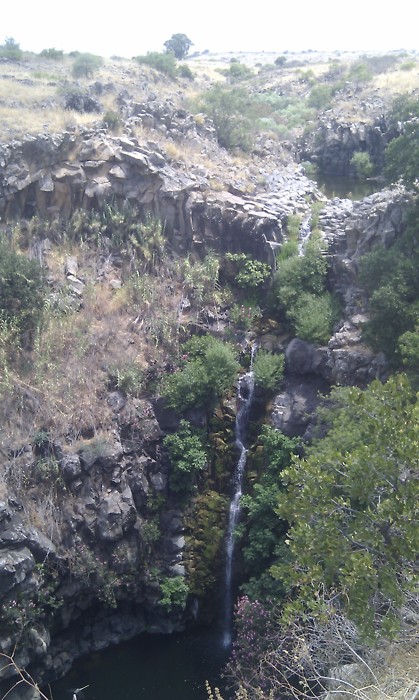 This is the Zavidan waterfall in the Yehudiah national park. Here the water falls 27 meters down into a deep pool where you can take a very refreshing little swim.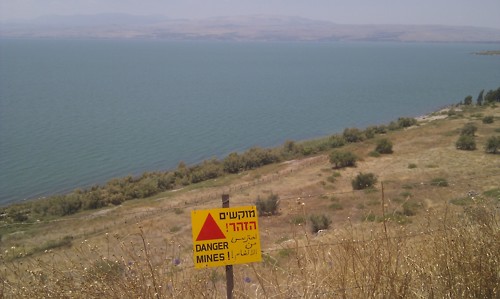 The eastern shore of the Kinneret, as well as the Golan Heights beyond is not really part of Israel. It is occupied territory won from Syria in the six-day war of 1967. But today it's difficult to tell that a war took place here. Only in a few places when you come across signs like this are you reminded of Israel's strained relationship with its neighbours.
Since 1974 and the end of the Yom Kippur war, there has been a cease-fire agreement between Syria and Israel. But Syria insists that a peace treaty won't be possible until Israel hands over control of the Golan Heights. At present it's doubtful if that will ever happen.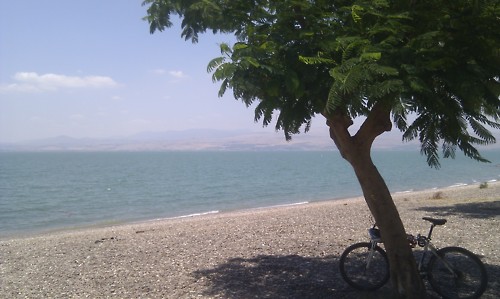 The day following my excursion into the Golan, I went for a very warm and sweaty bike ride around lake Kinneret. It's a 61 kilometre roundtrip but it takes a whole day with all the sightseeing and swimming breaks along the way.
There's a lot of Bible-related sights in the Galilee. I passed by the Mount of Beatitudes (where Jesus delivered the Sermon on the Mount) and Capernaum (a sleepy fishing village in Roman times where Jesus recruited his first disciples), and several others. So naturally, there are a lot of biblical tour buses on the road.