Last week, I went to Jordan for a few days. Mostly to visit Petra, the ancient Nabatean capital city hidden in the mountains. It is a spectacular sight, and the 2-kilometre walk through the narrow gorge called the Siq is like entering another world.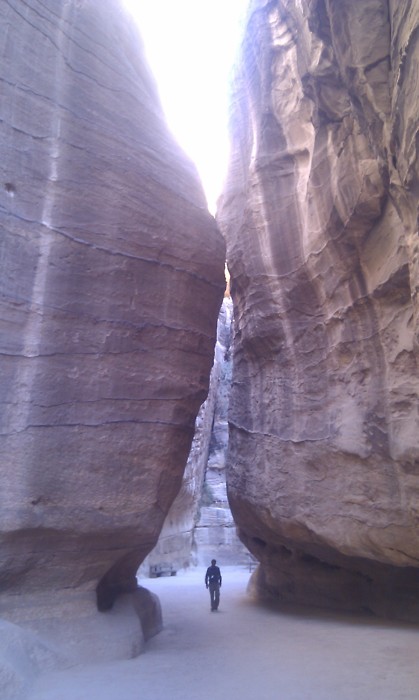 The Siq ends at the mausoleum of a Nabatean king carved beautifully out of the sandstone wall. It is easily recognised by Indiana Jones aficionados (such as me) as the temple that housed the holy grail in Indiana Jones and the Last Crusade: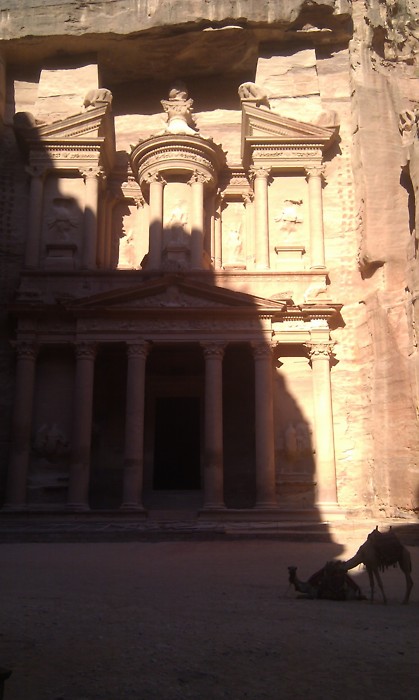 It's hard to capture in one photo but Petra is huge. This is the view from the most remote carved mausoleum, known as the monastery, towards the centre of Petra:
It's hard to tell in the photo but the rock wall in the distance is also lined with similar carved mausoleums (mausolei?).
Here's another attempt to capture the grandness of Petra: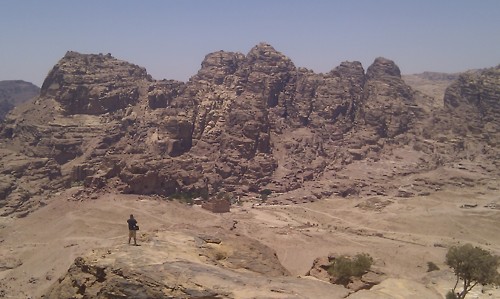 This is taken from atop the mountain above the centre of Petra. This is known as The High Place of Sacrifice, where the Nabatean high priests conducted the sacrificial rites. Down below, you can see the ruins of the city (all the houses were devastated by several huge earthquakes between 300 and 600 AD, eventually leading to the abandonment of the city). In the distance is the narrow gorge that leads to the monastery mausoleum.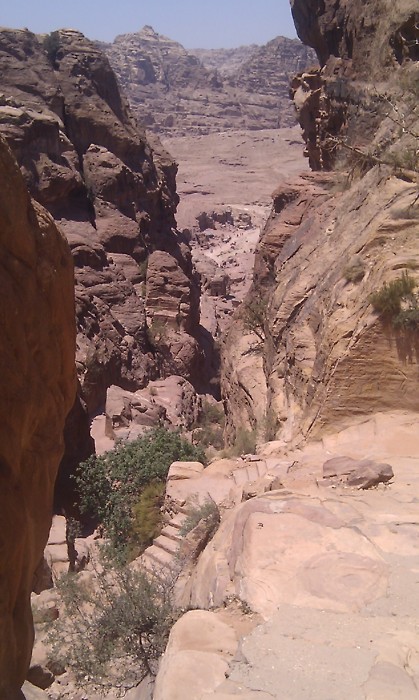 These are the stairs that lead to the High Place of Sacrifice in Petra. Like most of the remnants of the city, the steps have been carved directly from the living rock
After two days of exploring Petra, I went to Aqaba, the main Jordanian town on the Red Sea to spend a day snorkelling in the coral reefs. Though most of the corals had died, there were plenty of weird, multi-coloured tropical fish to see. Unfortunately, I couldn't take any photos under water, so here's the red sea sunset instead.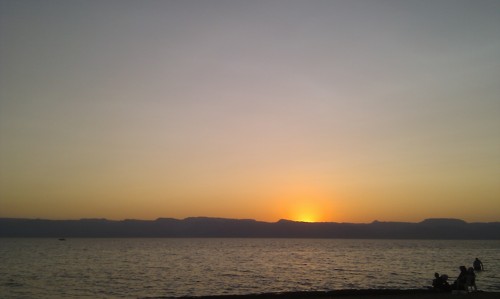 (also: how can be called the Red Sea when it is so very blue?)